12 TV series to watch this June
Caryn James picks out the biggest offerings – from the already hugely-controversial The Idol to Marvel show Secret Invasion and the return of The Bear, And Just Like That… and Black Mirror.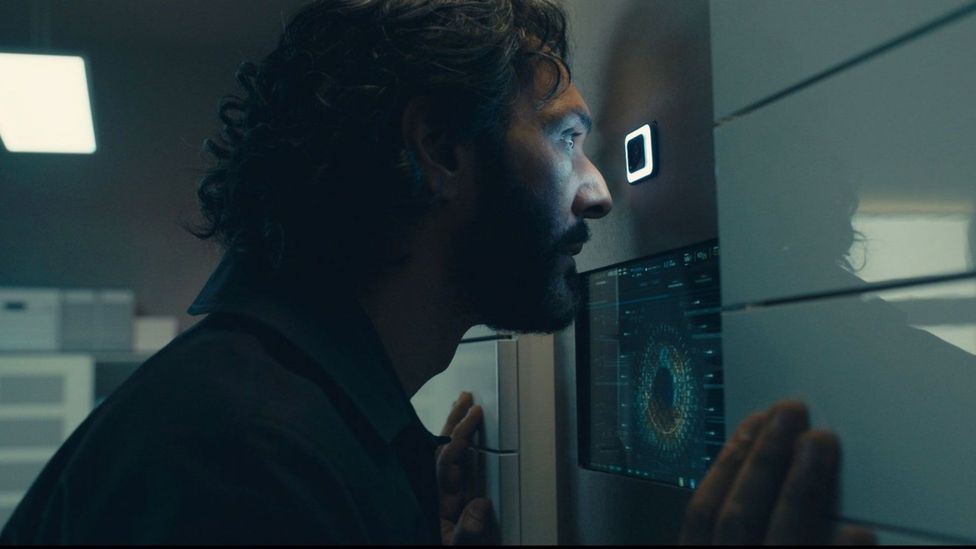 1. Vortex

It may be the oldest trope in time-travel stories: going into the past to try to change it. That idea gets a high-tech twist in the sci-fi thriller Vortex, a major hit when it was released in France last year. Ludovic (Tomer Sisley) is a police captain in 2025, when virtual reality allows investigators to revisit old crime scenes, an idea not far-fetched in itself. But a glitch in the VR allows Ludovic to talk to his late wife, who died on that same spot 27 years before. How can he not try to save her, even though he has remarried and has a child with his second wife? As it toys with the butterfly effect and romance, some parts of the show are set in the VR space. When the series began in France, Premiere magazine said that although the plot is improbable, the result is très efficace – very effective.
Vortex is released on 2 June on Netflix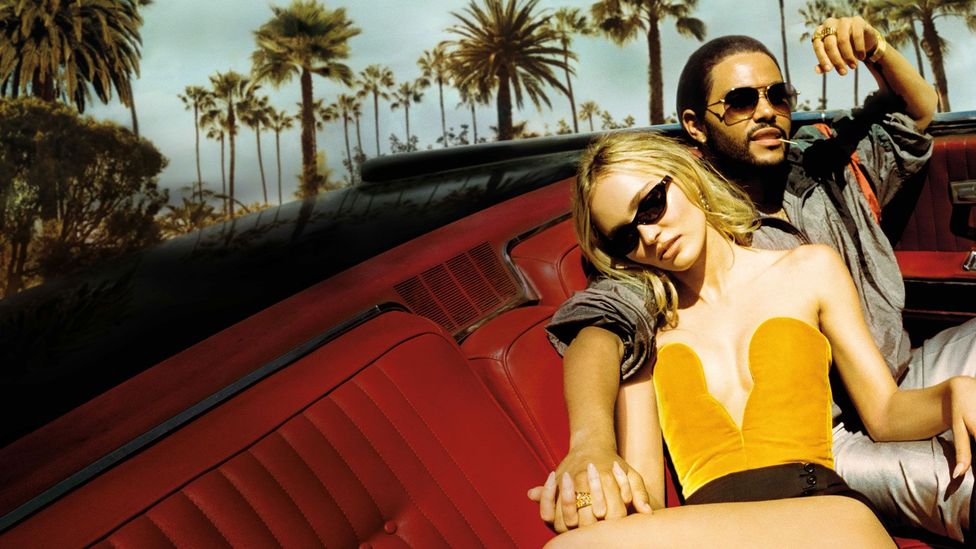 2. The Idol
Creator Sam Levinson's (Euphoria) latest series, with Abel Tesfaye, formerly known as The Weeknd, as a cult-like club manager and Lily-Rose Depp as a pop singer under his spell, was in the news months before its premiere last week at the Cannes Film Festival for all the wrong reasons. Amy Seimetz was replaced as director after most of the show was shot, with Levinson reshooting. A Rolling Stone article accused the revamped series of veering toward torture porn, which the creators disputed. And when the first two episodes were finally shown, the Cannes reaction was mixed at best, with some critics calling the series tamer than expected and many confused by its tone. The Hollywood Reporter's review said, "It makes you wonder if in trying so hard to be transgressive it becomes regressive". Critics agreed on one thing, that there is a lot of nudity and sex. Levinson is taking the "no publicity is bad "approach. At a Cannes press conference, he said that when his wife read him the Rolling Stone article, his response was, "I think we're about to have the biggest show of the summer."
The Idol premieres on 4 June on HBO and Max in the US and 5 June on Sky Atlantic and Now TV in the UK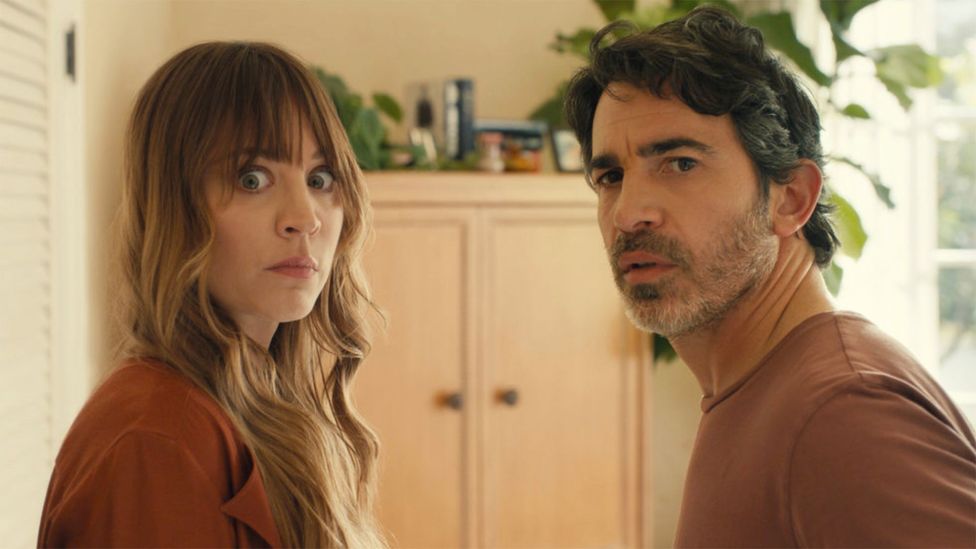 3. Based on a True Story
True crime podcasts are so pervasive that they have become objects of satire. Based On a True Story, in the vein of Only Murders in the Building, follows some bumbling, but not necessarily wrong, amateurs in podcasting and murder-solving. Kaley Cuoco (The Flight Attendant) and Chris Messina (Air and The Mindy Project) play a Los Angeles couple expecting their first child. When they cross paths with a person they believe to be the serial killer called the West Side Ripper, they decide to solve their financial problems by recruiting the suspect to be part of a podcast sure to catch the public's interest, or so they think. The series blends comedy with a murder mystery –­ is their suspect really the killer? ­– as the couple, charmingly played by Cuoco and Messina, follow their podcasting dream, with danger popping up close to home.
Based On a True Story launches on 8 June on Peacock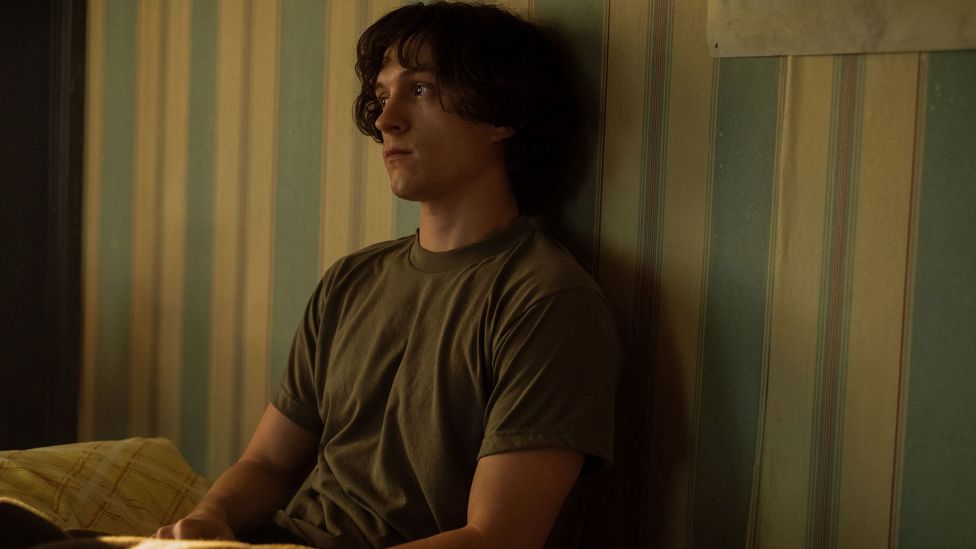 4. The Crowded Room
Tom Holland still plays a teenager, but he's no Spider-Man in this psychological drama set in 1979. Holland's character, Danny Sullivan, is a meek high school student (with a most unfortunate '70's haircut) who is arrested after he is involved in a shooting, and it turns out is close to several people who have mysteriously disappeared. Flashing back and forth, we see his tortured past and present, as he grapples with an abusive stepfather. Among the high-powered cast, Amanda Seyfried (The Dropout, Mank) plays a psychologist who interrogates Danny, and Emmy Rossum (Shameless) plays his mother. Created by Akiva Goldsman, who won an Oscar for his screenplay of A Beautiful Mind, the series is loosely inspired by the 1981 non-fiction book The Minds of Billy Milligan, about a man with dissociative identity disorder (then called multiple personality disorder) but it veers from the factual account in many ways, including some Sixth Sense-style questions about what is real.
The Crowded Room premieres on 9 June on AppleTV+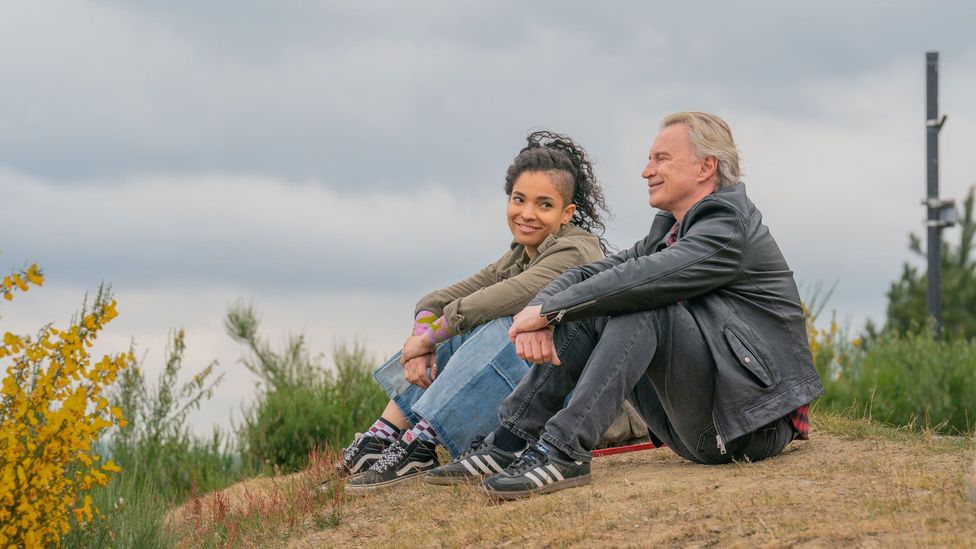 5. The Full Monty
This new series is a sequel to the 1997 hit British film of the same name about six unemployed Sheffield steel workers turned strippers, and picks up with the gang 25 years later – or as the text at the show's start puts it, after "seven prime ministers" and "eight Northern regeneration policies". But don't expect them to dance on stage and take their clothes off for a paying audience as they did before. Instead, the series' style is that of a heartwarming soap opera laced with some playful comedy, immersing us in the characters' daily lives as they grapple with a changing world. Gaz (Robert Carlyle) is still the rogue, trying to restore a relationship with his equally roguish teenage daughter. Dave (Mark Addy) oversees maintenance at a school where his wife, Jean (Lesley Sharp) is head teacher. Horse (Paul Barber) has health issues, and a tangle of governmental red tape isn't helping him get what he needs. Simon Beaufoy, who wrote the film's screenplay, created the series with Alice Nutter. He knows these characters, and perhaps the audience for them, inside out.
The Full Monty is released on 14 June on Hulu in the US and Disney+ in the UK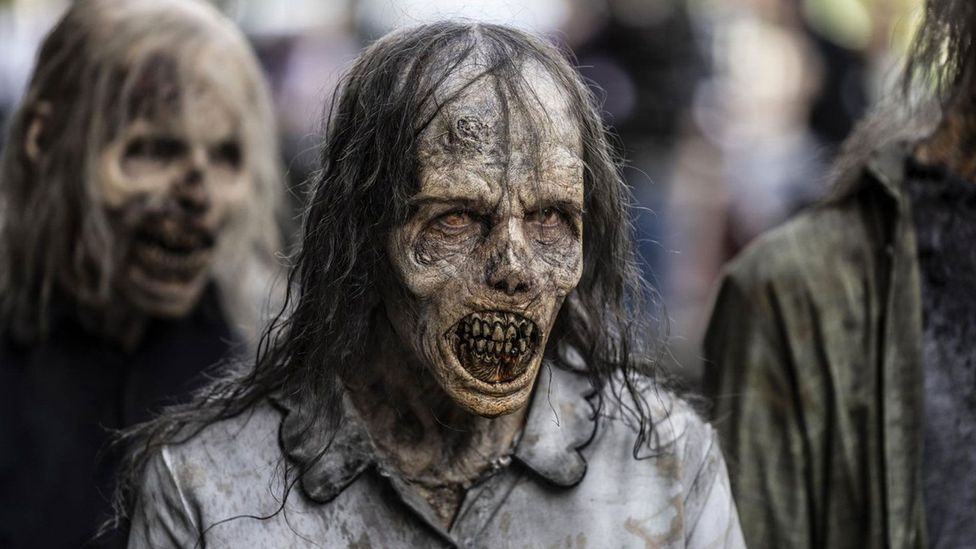 6. The Walking Dead: Dead City

Apparently you can't keep a tough zombie, or a flourishing franchise, down. The original Walking Dead series may be gone, but this latest spinoff (with more on the way) brings back two familiar characters. The reformed villain Negan (Jeffrey Dean Morgan) and the strong-willed Maggie (Lauren Cohan) are in New York, the city now overrun by the not-entirely-dead and Manhattan is cut off from the mainland. Negan and Maggie were once lethal enemies; after all, he did kill her husband. But now they must team up to try to escape and find her son, who has been snatched from her. Announcing the series, Scott Gimple, chief content creator of the Walking Dead Universe, as it's called, said the show's Manhattan landscape would be "a chaotic, beautiful, grimy madhouse of the dead". Also, Negan and Maggie run through it a lot.
The Walking Dead: Dead City premieres on 15 June on AMC+ and 18 June on AMC
7. Secret Invasion
The incomparable Samuel L Jackson, as droll, unflappable Nick Fury, founder of the Avengers, is the lead in the most high-profile Marvel spinoff series since Tom Hiddleston's Loki. The invaders are the evil, shape-shifting Skrulls, whom Fury and his allies must prevent from taking over Earth. It's hard to keep track of how many times Fury has already helped save the world, but every time counts. The show is set in the most current timeline of the Marvel Cinematic Universe, leading into the upcoming film The Marvels, as Fury recruits former S.H.I.E.L.D agent Maria Hill (Cobie Smulders) to help. Ben Mendelsohn also returns as the Skrull Talos, another ally (although you never can tell with Skrulls). Emilia Clarke plays his daughter and Olivia Colman joins as an MI6 agent. It's called Secret Invasion, but after so many ensemble movie appearances, fans are ready for The Nick Fury Show.
Secret Invasion premieres on 21 June on Disney+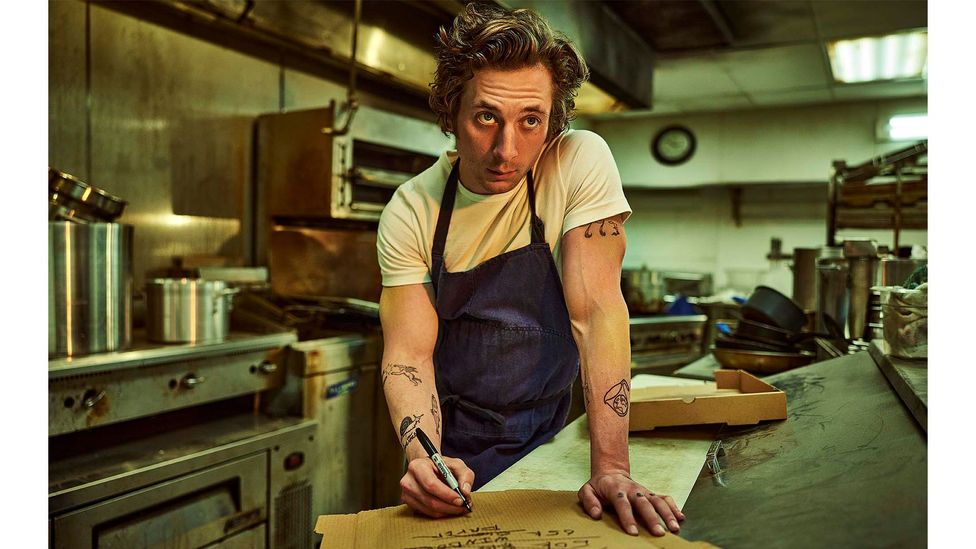 8. The Bear
Last season The Bear seemed to come out of nowhere to emerge as one of the year's best shows, combining personal drama, comedy and especially high tension in the kitchen of a struggling Chicago restaurant, scenes that could make you anxious even if you've never worked in one. This season the series make a bold move, as Carmy (Jeremy Allen White) reinvents the sandwich shop he inherited from his brother ­– who had hidden suspicious amounts of cash in cans labeled as tomatoes – turning The Beef into the upscale The Bear. Ayo Edebiri returns as the talented young chef, Sydney, along with Ebon Moss-Bachrach as Carmy's unreliable Cousin Richie. Molly Gordon appears in a new role as a woman from Carmy's past. Nothing goes smoothly, of course. "How is that not making you insane?" Carmy's uncle (Oliver Platt) asks him about all the turmoil. "I don't mind it", Carmy says. Explains a lot.
The Bear premieres on 22 June on Hulu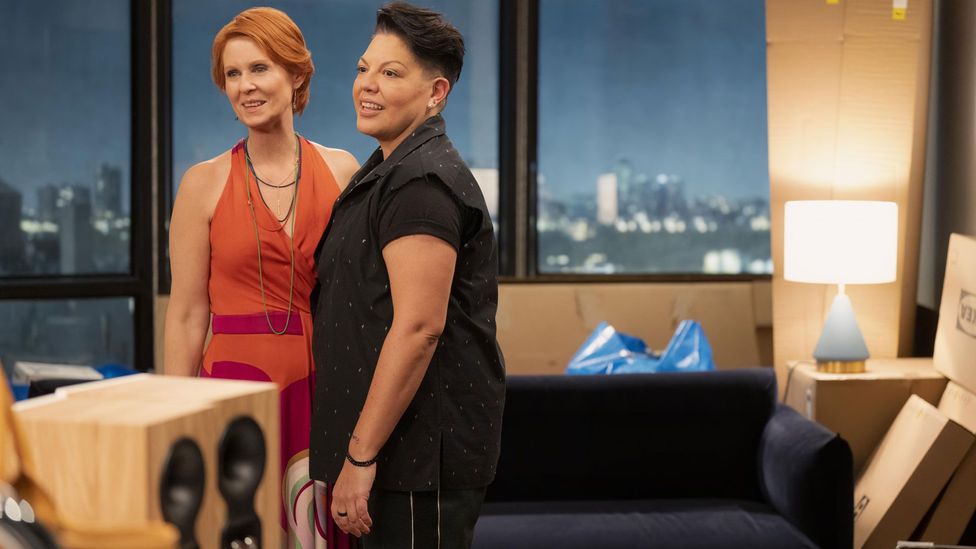 9. And Just Like That…

Whether you're ready or not ­–­ some viewers were all in, others disappointed by season one – the Sex and the City sequel is coming back. Sarah Jessica Parker, as the now-widowed Carrie, says "I've been having exit-out-of grief sex, it's just sex" only to have her former fiancée, Aidan (John Corbett), turn up on her doorstep. Charlotte (Kristin Davis) continues to deal with her family, while Miranda (Cynthia Nixon) was last seen flying to Los Angeles to catch up with her new passion, the nonbinary performance artist Che Diaz (Sara Ramirez). Last season's breakout character, Diaz, had mixed reactions from viewers, some of whom appreciated (Che makes Miranda happy), and others outright loathed, with The Daily Beast calling them "the worst character on TV". The series creator Michael Patrick King has said "I want to show more of Che, not less", a choice certain to generate further conversation around his show. Another attention-getting choice: guest stars Sam Smith, Gloria Steinem and Candice Bergen.
And Just Like That… premieres on 22 June on Max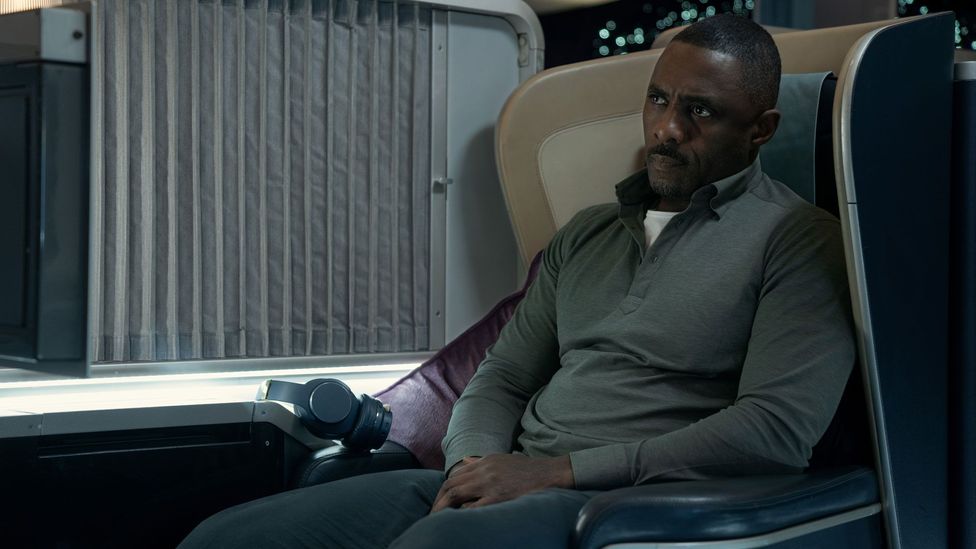 10. Hijack
When hijackers take over a plane heading from Dubai to London, they run into some very bad luck. Idris Elba, at his most heroic, is on board as Sam Nelson, a business negotiator who uses his considerable savvy to try to thwart the criminals. The seven episodes play out over the length of the seven-hour flight, alternating between the plane, where Nelson strategizes with the other passengers and the beleaguered pilot, played by Ben Miles, and the ground, where Archie Panjabi plays a British counterintelligence agent, and police scramble to identify the hijackers. Thanks to the taut scripts and Elba's calm intensity, this suspense-filled drama is far more gripping than any bare-bones plot might make it sound.
Hijack premieres on 28 June on AppleTV+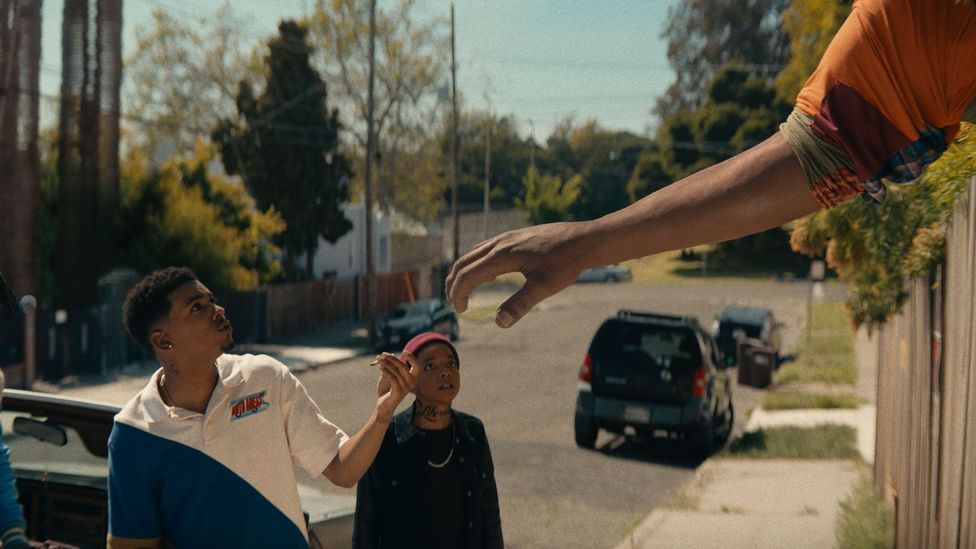 11. I'm a Virgo
Boots Riley's Sorry to Bother You was one of the most audacious films of 2018, a socially-charged alt-universe story. His first series promises to be just as inventive, comic and politically relevant. Jharrel Jerome (Emmy-winner for When They See Us) plays Cootie, a 13-foot tall young man who has been hidden at home in Oakland, CA all his life. When he finally ventures out, his eye-opening experiences include meeting a television superhero called – with immense irony from Riley – The Hero (Walton Goggins). Cootie's status as an outsider gives the series its social resonance, and the trailer alone reveals the series' comic strengths, with Cootie disguised as a very tall tree. When the first episodes were shown at South by Southwest, the strong reviews praised Riley's vision and Jerome's performance, with Slash Film's review calling Cootie "a relatable and charming coming-of-age figure".
I'm a Virgo premieres on 23 June on Prime Video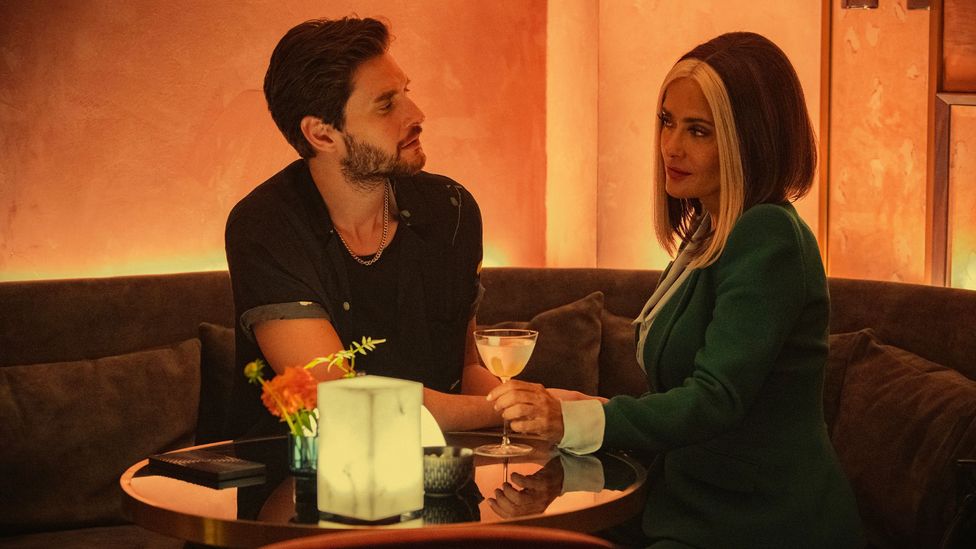 12. Black Mirror

After a four-year break, the ominous, playful Black Mirror returns for its sixth season, arriving at a time when fears about technology and artificial intelligence are likely to make the anthology series' dystopian stories more topical than ever. Netflix has announced the titles and stars of this season's five episodes, which include Joan is Awful, a meta-tale about an ordinary woman astonished to see that her life has been adapted into a streaming series, and that she is portrayed by Salma Hayek Pinault. Aaron Paul's character lands in an alternate 1969 in Beyond the Sea. And Zazie Beetz stars in Mazey Day as a troubled celebrity hounded by the paparazzi. The gap between seasons was partly due to rights issues, and perhaps because, as series creator Charlie Brooker said in 2020, during the worst of the pandemic, "I don't know what stomach there would for stories about societies falling apart". It would be true to the dark spirit of Black Mirror if he has finally assumed the worst and given up waiting for things to get better.
Black Mirror premieres in June on Netflix internationally
Love film and TV? Join BBC Culture Film and TV Club on Facebook, a community for cinephiles all over the world.
If you would like to comment on this story or anything else you have seen on BBC Culture, head over to our Facebook page or message us on Twitter.
And if you liked this story, sign up for the weekly bbc.com features newsletter, called The Essential List. A handpicked selection of stories from BBC Future, Culture, Worklife and Travel, delivered to your inbox every Friday.