Pesticides: Why investors must sow the seeds of change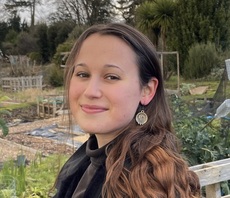 Investors have a responsibility to ensure future generations are left with a planet rich in biodiversity, argues ShareAction's Eve Gleeson
The emeritus defender of our planet and its species, Sir David Attenborough, has returned to our screens in recent weeks to talk about the wonders of British wildlife. He has introduced us to everything from squirrels to orcas to ancient rainforests.
What is clear from the show is that biodiversity matters. Rich and healthy biodiversity supports virtually everything that we take for granted today – it sustains the food we eat and the air we breathe. Over half of the economy is moderately or highly dependent on nature, according to the most conservative estimates.
Yet casting a shadow over this programme is what might lie in store for our countryside and its unique spectrum of species. Like Attenborough, we at ShareAction have found there is an 'apex predator' which, if left unchecked, may destroy our natural world both at home and abroad: pesticides.
Perhaps unsurprisingly, pesticides are major ecosystem destroyers. They pollute waterways, disrupt pollination services and deplete soils. In the UK alone, neonicotinoids – a class of pesticides – have been shown to reduce bee reproduction by 44 per cent. The impact of this should be familiar to most: no bees means no pollination, leading to potential food system collapse.
Plummeting biodiversity is fast being recognised as one of the largest existential challenges that humanity faces today. It was only a few months ago that UN Secretary General Antonio Guterres warned humanity was becoming a "weapon of mass extinction", taking aim at irresponsible corporations who are blind to the long-term impacts of their own corporate practices.
A growing awareness about the biodiversity time-bomb makes it astonishing that the dominant narrative, repeated by many from investors to policymakers to the companies themselves, is that pesticides are essential for food security.
The reality is that some of the world's most produced crops, like soy and maize, involve massive amounts of pesticides but aren't supporting food security. A significant proportion of those harvests are destined for animal feed, highly processed food products and biofuels.
To take the example of corn production in the US, 45 per cent is used for animal feed, 44 per cent is turned into ethanol, and ten percent is used as food. Even then, one third of the corn used for food is converted into high-fructose corn syrup, used to make soft drinks and sweets.
Even if we continue to grow these crops, there are still effective, sustainable alternatives to synthetic pesticides. For example, agroecology and precision technologies. For the uninitiated, these are clever ways of controlling pests using nature-friendly solutions.
If companies, and their investors, don't act to address the impacts of pesticides on biodiversity now, the ever-strengthening regulation may soon force their hand. Companies and financial institutions must be prepared to adapt to this regulation as they are held accountable for their impacts.
At the global level, the Kunming-Montreal Global Biodiversity Framework, which was agreed at the UN Convention on Biological Diversity (CBD) COP15 summit in December 2022, explicitly includes a target on reducing the risks pesticides pose to biodiversity by half by 2030 (Target 7).
Parties to the Convention will soon implement this target through national legislation, which we hope will specify exactly how this risk can be reduced. We anticipate that national legislation addressing this target will also align with the Framework's Target 15, in which companies and financial institutions will be expected to assess and disclose their impacts and dependencies on biodiversity.
There are already examples at the regional and national level of financial regulation that cracks down on investments that enable pesticide-related biodiversity loss, including within the European Union, Colombia and South Africa.
Despite the trend towards improved regulation, there is a – perhaps inevitable – backlash from deep-pocketed pesticide companies seeking to lobby against it at every step of the way.
The companies most at fault for problematic lobbying are the very same ones that dominate the pesticides market: BASF, Bayer, Corteva, FMC Corporation, Syngenta and UPL, which together control 70 per cent of global pesticide sales. All six of these companies are falling short in addressing their impact on biodiversity, as they continue to produce harmful pesticide products and neglect to adopt effective biodiversity strategies.
We are clearly at a moment of great change and even greater stakes.
Investors should see this moment as an opportunity to influence companies to phase out harmful synthetic pesticides and adopt robust strategies that reduce their impacts on biodiversity.
A huge number of investors have a role to play here. Over 2,000 investors hold shares (worth over $10,000) in at least one of the industry's five largest publicly traded companies, with 89 investors holding shares in all five. Debt investors like banks and asset managers regularly provide loans and invest in bonds to support the ongoing operations of these companies.
As financiers of these companies, investors have huge influence. They can demand that the companies they invest in change their behaviour.
We insist that investors start taking action on pesticide-related biodiversity loss, including expanding their biodiversity strategies, advocating for improved regulation of the pesticides industry, and engaging with all pesticide companies to push for essential changes.
Over the next few months, we plan to attend the annual shareholder meetings of all publicly listed target companies, including BASF, Bayer, Corteva, FMC Corporation and UPL, among others. At these meetings we will demand that companies start addressing the severe impacts of their pesticide products on biodiversity.
We will also push for Syngenta, a private company and the one with the highest annual pesticide sales, to address its dire impacts on nature.
A relatively small clutch of companies occupy the lion's share of the market. What this means is that huge change can be enacted by influencing them.
ShareAction is looking to help create a world where biodiversity is defended on behalf of people, planet – and profits. The duty on investors is to look beyond their balance sheets. They have a responsibility to ensure that future generations are left with a living and viable environment, rich in biodiversity.
Eve Gleeson is a research manager in biodiversity at ShareAction