Ten films to watch in July
Nicholas Barber picks the films not to miss this month – including the latest Marvel, a drama from the director of Spotlight and the sequel to Space Jam.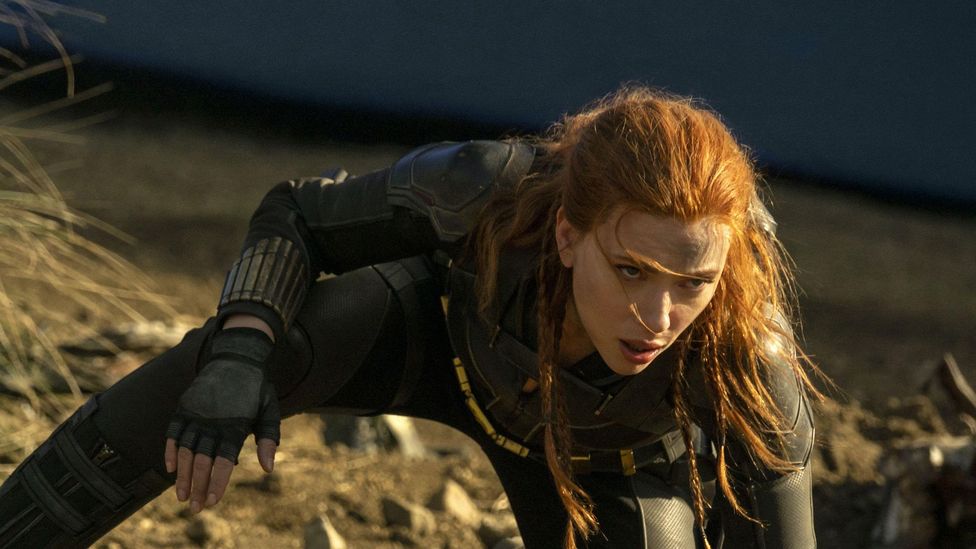 Black Widow
There have been 15 solo films named after Marvel's male superheroes since 2008, and only one named after a superheroine: Captain Marvel. Now Scarlett Johansson's Natasha Romanoff finally gets her own vehicle, a decade after the acrobatic Russian spy was introduced in Iron Man 2. Inconveniently, she was killed off in Avengers: Endgame, but Loki and Vision came back from the dead for their own TV series, so why shouldn't she? The excuse is that Black Widow is set at an earlier time – just after Captain America: Civil War, to be exact. The Avengers have gone their separate ways, so Romanoff heads to Russia to reunite with the only family she has, three fellow secret agents played by Rachel Weisz, David Harbour and Florence Pugh. "It's no surprise that the film is entertaining and full of action," says BBC Culture's Caryn James. "It is unexpected, though, that Black Widow may be the least Avenger-like movie in the series so far. [The film] sets itself apart by emphasising Natasha's past, and her reunion with her fractured, drolly comic family."
Released on 7 July in the UK and Ireland, 8 July in Australia, and 9 July in the US and Canada
Stillwater
In 2016, Spotlight won the best picture and best original screenplay prizes at the Oscars. Since then, the film's co-writer-director, Tom McCarthy, has made a children's film for Disney+ (Timmy Failure: Mistakes Were Made) and a teen TV series for Netflix (13 Reasons Why), but now at last he has directed and co-written another big-screen drama with the kind of heavyweight legal issues and dogged detective work that won him those Oscars. Loosely based on the Amanda Knox case, Stillwater stars a brawny, bearded, baseball-capped Matt Damon as Bill Baker, an oil worker who lives in Stillwater, Oklahoma. (Nothing to do with the rock band in Almost Famous, then.) His estranged daughter (Abigail Breslin) is studying in Marseille when she is arrested and charged with the murder of her girlfriend. Bill moves there to fight for her release with the help of a local lawyer played by Camille Cottin (Andréa from Call My Agent!). Given that it's set in the South of France, it's appropriate that Stillwater should be premiering at the Cannes Film Festival. It could win a Palme d'Or as well as an Oscar.
Released on 29 July in Australia and New Zealand, 30 July in the US and Canada, and 6 Aug in the UK and Ireland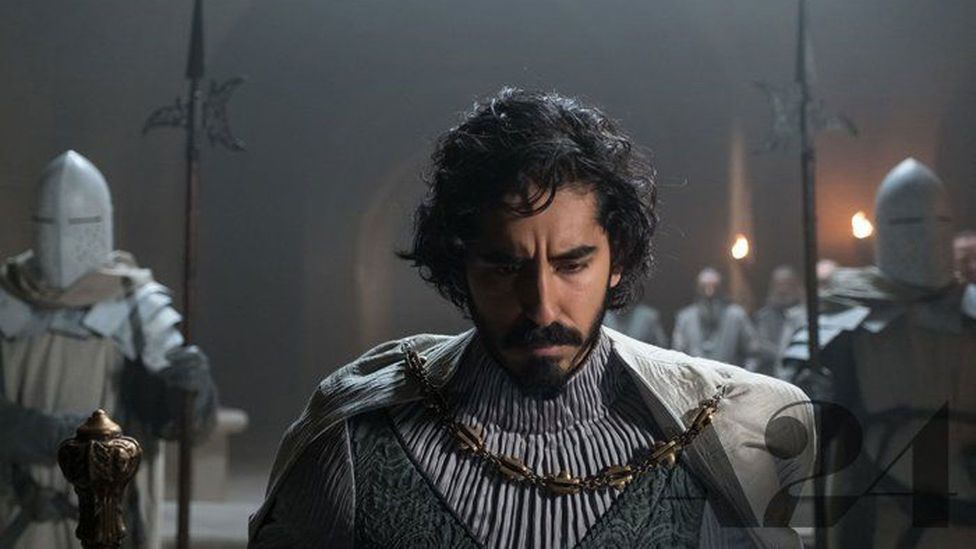 The Green Knight
Quite possibly the only one of 2021's films to be based on a 14th-Century poem, The Green Knight opens at a New Year's Eve banquet in Camelot. The monstrous Green Knight (Ralph Ineson) strides in and declares that anyone around the Round Table can strike him with an axe, as long as he can do the same to them in one year's time. King Arthur's feckless nephew, Sir Gawain (Dev Patel), accepts the challenge and decapitates the giant intruder. But then the monster picks up his own head and strolls away. Written and directed by David Lowery (The Old Man & The Gun, A Ghost Story, Pete's Dragon), The Green Knight promises to be eerier, weirder but more personal than the average Hollywood quest fantasy. "We wanted a film that felt as epic as Lord of the Rings but was completely unique in the way the story was told," Lowery told Devan Coggan at Entertainment Weekly. For all of its swashbuckling sword fights and mythical beings, the film is rooted in a universal theme: "The idea that one's honour or integrity is more valuable than one's life or legacy was really interesting for me. That's something I think about a lot. I think about posterity and how anyone – myself included – will be viewed by the generations to come."
Released on 30 July in the US and Canada, and 6 Aug in the UK and Ireland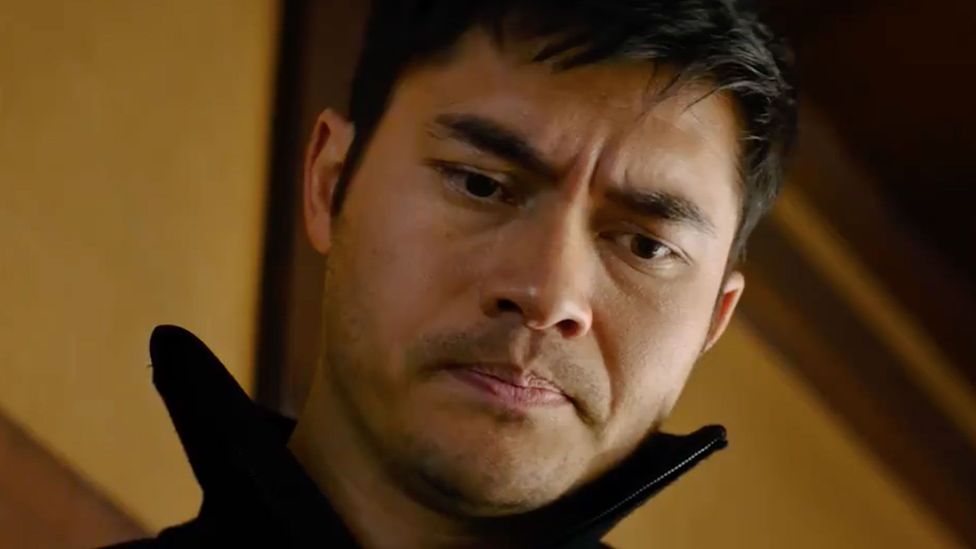 (Credit: Paramount Pictures)
Snake Eyes
The last time Hasbro's GI Joe characters were on the big screen was in 2013's GI Joe: Retribution – a film that isn't remembered too fondly, despite the pecs-flexing presence of Dwayne Johnson. Now the franchise is being rebooted, starting with a stunt-packed martial-arts adventure featuring the mysterious ninja, Snake Eyes. GI Joe purists might point out that Snake Eyes' defining features are that (1) he can't speak and (2) he never takes off the helmet, but this is an origin story which covers his life before he became a mute Daft Punk lookalike. Henry Golding stars alongside Samara Weaving (Ready or Not) and Iko Uwais (The Raid) as a street fighter who is invited to join a secret international crime-fighting organisation. Golding has grinned his way through two romantic comedies so far, Crazy Rich Asians and Last Christmas, but he is often mentioned as a potential Next James Bond, so this is his chance to prove his action-hero credentials.
Released on 22 July in Australia and Hong Kong, 23 July in the US, and 18 Aug in the UK and Ireland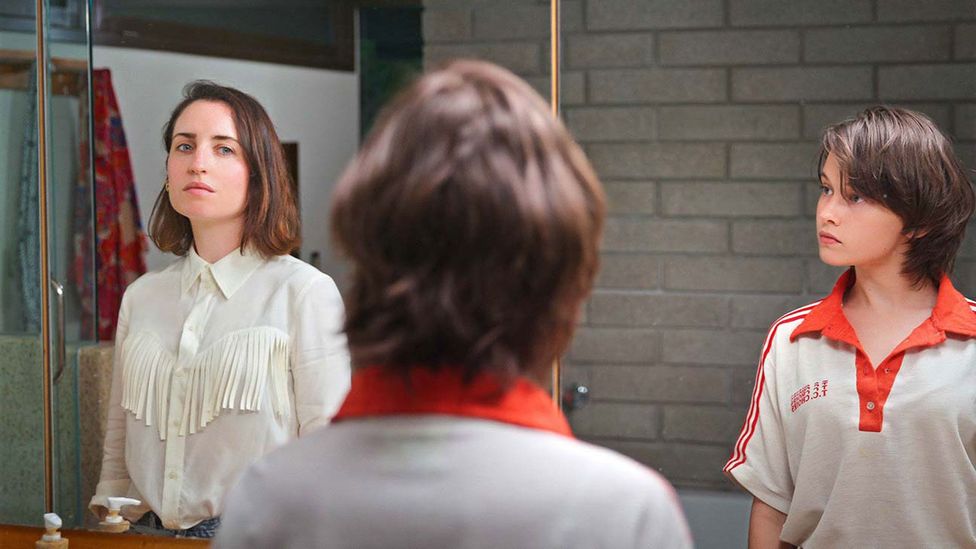 (Credit: American International Pictures)
How It Ends
How It Ends might have been shot during the pandemic, but, according to John Defore in the Hollywood Reporter, it is "one of the most enjoyable responses yet to Covid constraints". Written, directed and produced by Zoe Lister-Jones and Daryl Wein, this feelgood comedy is set on the last day before the Earth is obliterated by an asteroid. (You read that correctly – it's a feelgood comedy about the extinction of all life as we know it.) Lister-Jones stars as Liza, a woman who spends her few remaining hours wandering the deserted streets of Los Angeles in the imagined company of her younger self (Cailee Spaeny). She is hoping to make it to one last party, but first she tries to reconcile with various friends, ex-boyfriends and relatives played by Olivia Wilde, Helen Hunt, Bradley Whitford and others. "Packed with cameos from seemingly every celebrity the writer/directors have befriended during their careers," says Defore, "it's more breezy than bittersweet, more about acceptance and forgiveness than a movie made in 2020 has any right to be."
Released on 20 July in the US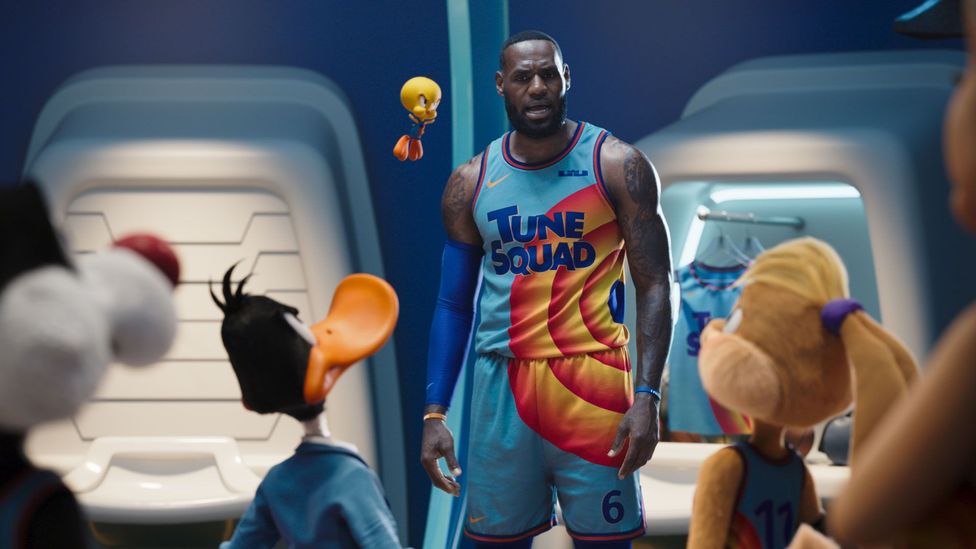 (Credit: Warner Brothers)
Space Jam: A New Legacy
A basketball superstar caught up in an intergalactic battle involving a bunch of cartoon characters from the 1930s and 1940s? It's hard to explain how or why Space Jam came into being, but the Michael Jordan-meets-Bugsy Bunny extravaganza was a slam dunk in 1996, and now, 25 years on, a sequel is here. This time it's LeBron James who is zapped into an otherworldly realm where he has to train Bugs, Daffy Duck, Porky Pig and chums to be a world-beating basketball team. A few other things have changed in the last quarter of a century, too. As well as mixing live-action with hand-drawn animation, as the 1996 film did, A New Legacy throws in computer-generated 3D animation. The other change is that James doesn't just meet the Looney Tunes characters. Much like Ready Player One and The Lego Movie, the film makes use of every other piece of Warner Bros intellectual property it can, so look out for Fred Flintstone, King Kong, The Iron Giant and more.
Released on 16 July in the US, Canada, the UK and Ireland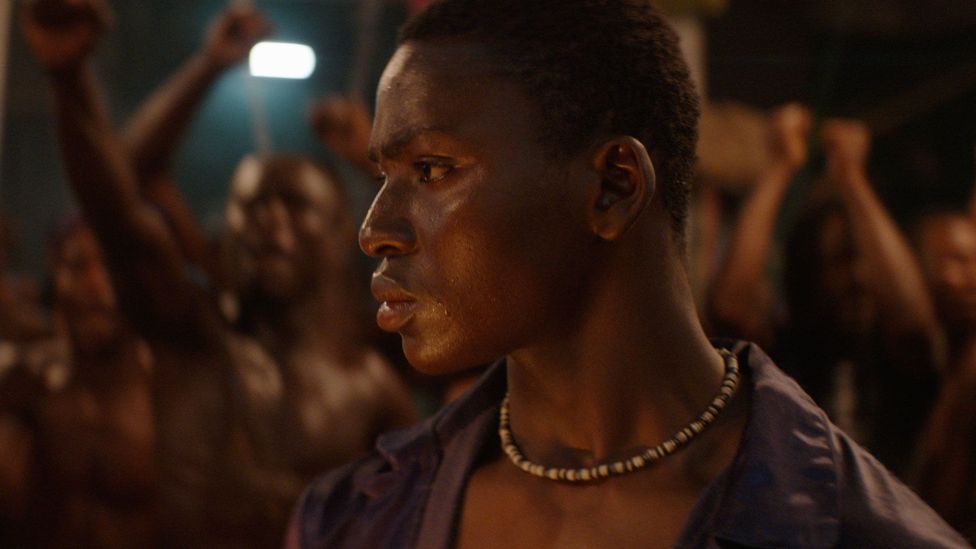 Night of the Kings
Philippe Lacôte's Night of the Kings is a prison drama with a difference. Its young hero (Bakary Koné) is sent to a notorious Ivory Coast jail, deep in a forest, where the inmates are in charge. Their dying leader (Steve Tientcheu from the Oscar-nominated Les Misérables) sets the newcomer a test: if he doesn't want to be killed, he has to hold his fellow prisoners' attention with a story that lasts an entire night. As his tale drifts from biography to fantasy, the film itself becomes just as strange and mystical. In Rolling Stone, K Austin Collins calls it "a film-length display of the power of the West African griot, in other words, a movie rooted in the tradition of fabulism, chronicle, the unruly mix of personal and regional history, shot through with both fact and magical realism".
Released on 8 July in the Netherlands and 23 July in the UK and Ireland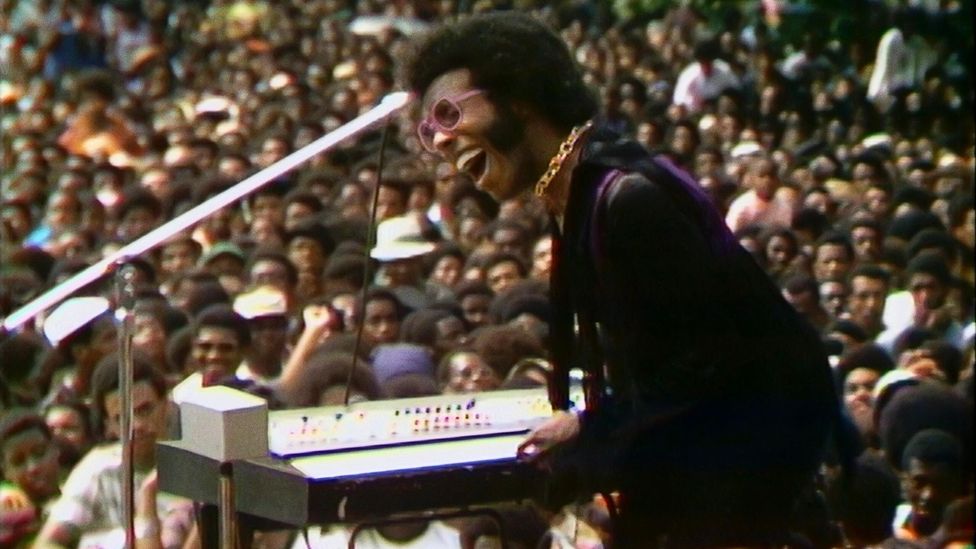 Summer of Soul captures the atmosphere at a Harlem concert where artists including Sly Stone performed (Credit: Courtesy of Mass Distraction Media)
Summer Of Soul (… or, When the Revolution Could Not be Televised)
Woodstock wasn't the only major US music festival in the summer of 1969. At the same moment, just 100 miles south, the Harlem Cultural Festival took place in New York's Mount Morris Park (now Marcus Garvey Park) over six weekends. Its fabulous line-up included Stevie Wonder, Nina Simone, Sly and the Family Stone, Gladys Knight & The Pips and BB King, and the whole event was filmed by producer Hal Tulchin. But most of the footage sat in canisters for 50 years. Now that it has been unearthed, who better to assemble it than Ahmir-Khalib "Questlove" Thompson of the Roots, making his debut as a documentary director? Leila Latif in Little White Lies says: "Questlove has an expert musicality to his filmmaking and conducts image, music and thesis with a fast-paced rhythm. This film is so much bigger than just the story of a concert – it lovingly paints a dynamic and far-reaching portrait of what it means to be black in America." BBC Culture's Caryn James agrees, arguing that "There are great concert movies and great socio-political documentaries, but Summer of Soul combines both in one gloriously entertaining and intellectually astute film."
Released on 2 July in the US (on Hulu), on 16 July in Spain and the UK, and on Disney+ in the UK and Ireland from 30 July
Jungle Cruise
It looks as if the Pirates of the Caribbean series has run aground, so Disney has launched another live-action franchise based on one of its watery theme-park attractions. Squarely in the rip-roaring, romantic tradition of The African Queen and Indiana Jones, Jungle Cruise is set in South America in the early 1900s. Dwayne Johnson stars as the captain of a ramshackle riverboat who takes a doughty scientist (Emily Blunt) and her cowardly brother (Jack Whitehall) into an Amazon jungle in search of the fabled Tree of Life. The director, Jaume Collet-Serra (The Shallows, The Commuter), says that he was inspired by the fun-for-all-the-family appeal of the theme-park ride. "You could bring a baby, you could bring your grandparents, everybody could enjoy it together," he tells Total Film. "It was so beloved. It was clear that we wanted to make a movie that was like that."
Released on 30 July in the UK and the US, and on Disney+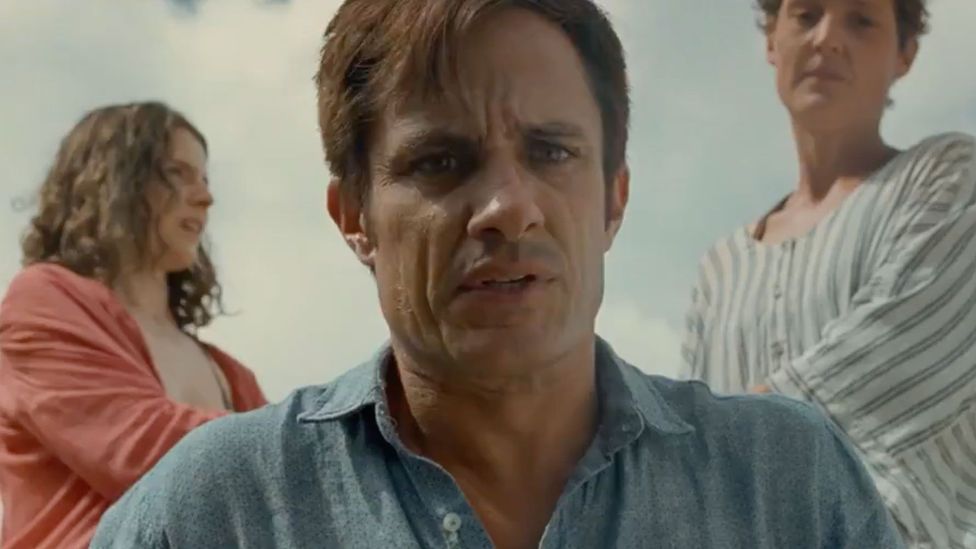 (Credit: Universal Pictures)
Old
The latest twisty chiller from M Night Shyalaman (The Sixth Sense) could be the exact opposite of a relaxing summer movie. Old features Gael Garcia Bernal and Vicky Krieps as a husband and wife who visit a secluded tropical beach with their children. They're joined by several other holiday-makers (Rufus Sewell, Abbey Lee), but they still can't understand why such an idyllic beauty spot isn't more popular. Then they find out. The beach is under a curse which causes everyone on it to age so quickly that they will shrivel up and die by the end of the day. The screenplay is adapted from Sandcastle, a French graphic novel by Pierre Oscar Levy and Frederik Peeters, but the plot details have been kept under wraps. That's for the best. With Shyalaman's high-concept mysteries, the less you know about what's to come, the better.
Released on 21 July in France, 22 July in Australia, and 23 July in the UK, Ireland, US and Canada
Love film and TV? Join BBC Culture Film and TV Club on Facebook, a community for cinephiles all over the world.
If you would like to comment on this story or anything else you have seen on BBC Culture, head over to our Facebook page or message us on Twitter.
And if you liked this story, sign up for the weekly bbc.com features newsletter, called The Essential List. A handpicked selection of stories from BBC Future, Culture, Worklife and Travel, delivered to your inbox every Friday.