Global Briefing: Canada sets 2035 target to make all new car and van sales zero emission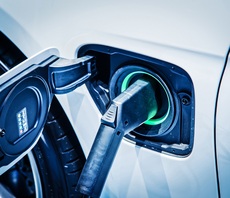 Canada joins push to phase out internal combustion engine
Canada has become the latest country to set a target to end the sale of fossil fuelled cars and vans, after the government announced a mandatory target for all new light-duty cars and passenger trucks sales to be zero-emission by 2035, accelerating its previous goal of 100 per cent zero emission car and van sales by 2040.
The government said it would pursue a combination of investments and regulations to help Canadians and industry transition to achieve the target. It will also work with partners to develop interim 2025 and 2030 targets, as well as additional mandatory measures that may be needed beyond existing emissions regulations.
"Only bold climate policies lead to bold results," said Transport Minister Omar Alghabra. "Through measures aimed at accelerating the transition to 100 per cent zero-emission vehicles sales, we will continue building a cleaner and more resilient economy, while also creating good jobs and opportunities for all Canadians. We will also continue to support the automotive sector, including through our investment of $8bn to accelerate the industrial transition thanks to the Net Zero Accelerator."
Campaigners launch legal action against New Zealand Climate Change Commission
A group of leading lawyers has today announced it is to sue New Zealand's Climate Change Commission, alleging that there are substantial errors in its advice to government on how to reduce carbon emissions.
The Lawyers for Climate Action group has filed for a judicial review against the Climate Change Commission in the high court, alleging the emission budgets proposed by the advisory body are insufficiently ambitious to keep global temperature increases below 1.5C.
Speaking to the Guardian the group's president, Jenny Cooper QC, said the emissions reductions proposed by the Commission are well short of what is required. "We need to be emitting less in 2030 than in 2010 and it needs to be a lot less," she said. "I don't think there is any justification at all for New Zealand to be doing less than the international average, and on the contrary we should be doing more."
Reports: China national carbon market faces further delays
The launch of China's national carbon market appears to have been delayed again, with the government failing to deliver on a goal of debuting the long-awaited national market by the end of June.
Bloomberg reported this week that the target date was set to be missed, quoting a spokesperson with the Shanghai Environment and Energy Exchange who said it was unclear when trading would start. Minister of Ecology and Environment Huang Runqiu had said in February that he wanted the first trades to commence before the end of June.
The national carbon market was set to launch before the end of 2020 following several regional trials, but the move was delayed as a result of the coronavirus pandemic. When it does launch China's cap-and-trade scheme is set to rival the EU emissions trading scheme as the world's largest carbon market and observers are optimistic that it could play a key role in catalysing progress towards the government's new net zero emission target. However, there are also concerns that the market will initially be characterised by an oversupply of carbon allowances, which would lead to low prices.
Bangladesh axes new coal power projects
The Bangladesh government this week announced it has scrapped plans for at least 10 new coal-fired power plants, as it seeks to curb its emissions and boost its renewable energy market.
AFP quoted Nasrul Hamid, state minister for power and energy, as saying the decision had been taken in light of technological changes and the growing global movement to halt new coal-fired power projects. "By 2041, there is a plan to generate 40 per cent of power from renewable energy," the ministry of energy and power said.
Renault ramps up EV battery plans
Renault Group is to become a shareholder in industrial company Verkor, as part of a partnership that aims to accelerate the development of electric vehicle (EV) battery manufacturing capacity in France.
The two firms said they would develop and manufacture new high-performance battery cells, as they work to establish a competitive, sustainable, and local battery cell value chain to Europe. Under the deal part of the initial output of Verkor's first battery gigafactory will be allocated to Renault's premium vehicle programmes.
The construction of Verkor's first gigafactory will now start in 2023 with initial capacity set to reach 16GWh, of which 10GWh are for Renault Group. A total annual capacity target of 50GWh has been set for 2030, of which 20 GWh would go to Renault Group.
Renault Group will join existing shareholders EIT InnoEnergy, Groupe IDEC, Schneider Electric and Capgemini, and will acquire a stake of over 20 per cent.
"By joining forces with Verkor, we are accelerating the production of high-performance low-carbon batteries in France, for Europe," said Luca de Meo, CEO of Renault Group. "This project will benefit from Verkor team's cutting-edge skills in the cell industry. Attracting and retaining top global talents, coming from over 14 countries, the Verkor team capitalises on a unique experience in the battery field."
The news comes in the same week as Nissan similarly announced plans to develop a new gigafactory in Sunderland to support the expansion of its EV production lines.