The UK public is being flummoxed by corporate carbon speak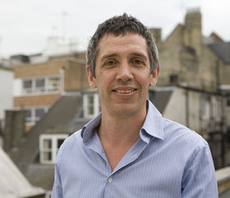 A trick is being missed by businesses in the way they communicate the dangers and benefits of net zero to the public, writes Hubbub CP and founder Trewin Restorick
In the run-up to COP26 hardly a day goes by without a company committing to a net zero target. But while such commitments may be bold, polling of over 4,000 nationally representative UK residents carried out by Hubbub suggests they will mean nothing to most people.
The majority of respondents (77 per cent) admitted they wouldn't be able to explain net zero to a friend, with just 20 per cent aware of the need to get to net zero by 2050 in order to limit global temperature rise. Over a third of people surveyed also had no idea about COP26 and why it matters.
These results points to a significant disconnection between what companies are saying and what the public understands. But is this important? I would suggest it is for three reasons.
1. A lost opportunity to build loyalty
At a basic level, it feels that companies might be missing a trick in building an understanding among their consumers about the steps they are taking. The core ambition of cutting carbon boasts majority support, and that support is also growing, with 82 per cent saying they have been prompted to take more action, citing most freqently the recent extreme weather events seen in the UK and abroad.
Experiencing the global impact of Covid-19 also seems to have changed attitudes to the potential impact of Covid-19. Perhaps if companies framed their carbon strategies as a response to these recent events, rather than abstract concepts, their ambitions would resonate more with people.
2. It is fuelling confusion
This lack of detail and clarity within corporate statements is causing public confusion, with people unsure of the causes of climate change, uncertain about the impact it will create and the role that people are playing.
A third of people polled weren't sure what actions they should be taking, while four in ten reported feeling helpless to do anything and just 26 per cent believed they were doing as much as they reasonably could to reduce their impact.
The most common actions people are currently taking or planning to take are cutting food waste (89 per cent), reducing their home energy use (87 per cent) and eating more vegetables (84 per vent).
The main barrier to stopping people taking action was a perception that it would be expensive (36 per cent) followed by not being clear about what actions have the most impact (21%) and not being sure where to start (15%).
If companies provide a more explicit and detailed explanation of the role that people can take in helping to hit their carbon targets this level of confusion could be reduced and a greater sense of combined action might be created.
3. It makes contentious difficult
Delivering the scale of carbon reductions required will require significant structural change which will impinge on daily lives potentially causing some disruption.
Potentially contentious issues on the horizon include the shift from domestic gas heating to other forms of energy and changes to a more plant-based diet. Already we are seeing political kick-back on these issues and consumer resistance.
More inclusive carbon communication strategies from companies could place these changes in a broader context, build an understanding of their importance and reduce opportunities for a political backlash.
Whilst it is encouraging seeing the growing level of corporate commitments to meet carbon targets, the research does suggest that a trick is being missed in the way they are communicated hindering a broader movement of change.
Trewin Restorick is co-founder of environmental charity Hubbub.