Watchdog rebukes government for 'consistently failing' to monitor UK environmental laws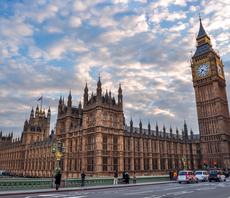 Office for Environmental Protection warns Defra, BEIS, and other departments have not been completing legal-required reviews to assess effectiveness of green laws
The government has been rebuked by its environmental watchdog for "consistently failing" to monitor and evaluate whether green laws are working effectively in the UK, despite legal requirements for Whitehall departments to carry out regular reviews of adopted legislation.
The Office for Environmental Protection (OEP) said the government had not been consistently completing legally-required Post-Implementation Reviews (PIRs) of environmental and other related laws, which it warned risked undermining environmental protection efforts and accountability in the UK.
Such PIRs are important for ensuring laws are working as intended, including in terms of their support for the UK's climate and environmental goals, according to the OEP. In some cases, PIRs are a legal requirement.
However, OEP research published yesterday found that 56 PIRs are required from the Department for the Environment Food and Rural Affairs (Defra), and while seven are not yet due, none of the remaining 49 were completed ahead of the deadline, if at all.
Outstanding reports cover legislation in areas such as wildlife protection, waste and recycling, fishing, hazardous chemicals, plastic carrier bags, batteries, and energy products.
In some cases, Defra has published its PIR reports months or even years past the legally required deadline, and in one instance – on energy information regulations – over four years late, according to the OEP.
Similarly, at the time of the OEP's research, the recently disbanded Department for Business, Energy and Industrial Strategy (BEIS) was found to have handed in four of its six PIRs on environment-related laws late, while another six of its required reports had still not been completed.
The Department for Levelling Up Housing and Communities (DLUHC) had also not completed reports in respect of three out of four environmental laws where the date for report publication has passed, while the Department for Transport is still missing one outstanding PIR report on green legislation, the OEP said.
The green watchdog slammed the government for these governance failures, which it warned "appear to be widespread and longstanding". It urged Ministers to now "provide reassurance as to how these failures will be rectified and reviews prioritised".
The government was considering a request for comment at the time of going to press.
Dame Gladys Stacey, chair of the OEP, called on the government to "formally respond" to the watchdog's concerns, warning that it was critical to properly evaluate environmental laws in a timely and robust fashion in order to avoid any unwanted outcomes from legislation.
"Government should monitor and evaluate how environmental and other relevant laws are working," she said. "It is important for Parliamentary accountability and wider scrutiny. And it allows government to see in good time the extent to which the law and its implementation are sufficiently effective. There is strength and value here, in applying a consistent, systematic, and timely approach to evaluation, and in publishing the outcome. For government to stay on course to meet its ambitions for the environment, it must keep abreast of how the law is working."
The lack of timely and robust oversight and accountability regarding Britain's environmental laws is particularly pertinent, given the government's hugely controversial plan to evaluate and potentially axe all EU-derived legislation before the end of 2023.
Businesses, campaign groups, and politicians from across the spectrum have slammed the move, warning that it could potentially put as many as 1,800 laws at risk, including hundreds of environmental laws. The OEP has itself warned that the government's short timetable for reviewing EU-derived legislation poses a potential threat to environmental protections in the UK.
Stacey said the government's push to review and potentially ditch EU-derived green laws this year further underscored the importance of securing data and insights through regular and timely PIRs, which would help Ministers understand which policies are working as intended, which need reforming, and which could be scrapped.
"The information and insight from such reports is especially relevant when government is reviewing and making decisions about the future of environmental law," she said. "There is now the potential for significant changes to environmental law, most notably through the Retained EU Law (Revocation and Reform) Bill, but also through other draft legislation such as the Energy Bill and the Levelling Up and Regeneration Bill."